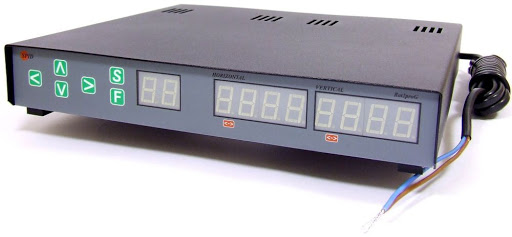 The Rot2Prog rotor controller, sold with the popular RAS rotor series, have a nasty bug if using the rotor with a computer. I not sure when it happens, I have not been able to reproduce it on demand, but in some condition the "Heading adjust" (PP in the setup mode of the controller) seams to be set from the computer to a totally wrong heading….
To avoid this problem I think (but not 100% sure) this is the way to handle the controller:
Always turn off the Rot2Prog before shutting down the computer!
Turn off the Rot2Prog if you are not using it and the computer is on
If you are using the Rot2Prog manually, or using the setup menu, and the computer is on be sure that you do not have any controlling software (like PstRotator) running at the same time
But… If you get this error it is easy to adjust the heading with the PP "Heading Adjust", turn the rotor to north and then reset the Rot2Prog with "On + F".