English text below!
AMSAT-SM har under många år, både när vi var en förening och nu som en sammanslutning, inte haft några inkomster i form av medlemsavgifter. Vi har klarat oss bra då vi har ett ganska stort kapital på bankkonto och väldigt låga omkostnader. Sedan 2020 sponsras även kostnaden för hemsidan av Lars SM0TGU.
Nu finns dock möjlighet att stödja AMSAT-SM med ett bidrag via Paypal. Stort som litet, alla bidrag är välkomna! Denna länk tar dig till Paypal som du gör själva donationen via.
Tack för ditt stöd!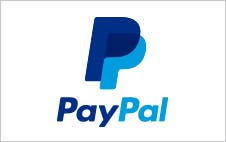 English info:
Since many years AMSAT-SM has no membership fee – as we are running our group with very small budget. Since 2020 the cost for the website is sponsored by Lars SM0TGU.
Now it is possible to donate a small (or large!) sum to AMSAT-SM to make it possible to run our group into the future. Please use this link to our Paypal donation page.
Thank you for your support!