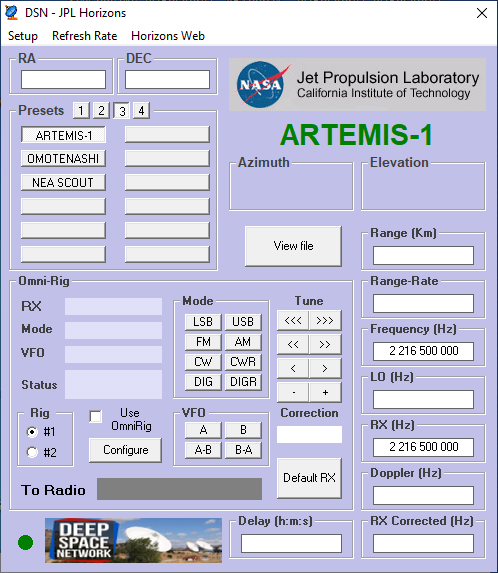 Thank you Codrut YO3DMU of PstRotator for the following info:
You can use the DSN module of the PstRotator program for Artemis-1 tracking. The program automatically download the necessary files from Horizons and use them to control the rotator and the radio with Doppler corrections.
At this moment the ephemeris are not yet available, but these will be at a short time after a successfully launch.
You can find here the Artemis 1 mission frequency allocation: https://sgcderek.github.io/blog/artemis-1.html 
The Omotenashi satellite will be interesting as it will use UHF (437 MHz).