Nov 12 2017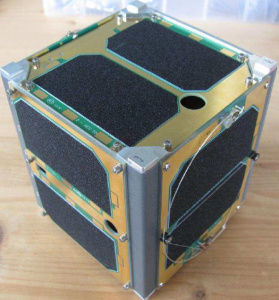 Lot of news about RadFxSat/Fox-1B in latest ANS:
SB SAT @ AMSAT $ANS-316.01
ANS-316 AMSAT News Service Weekly Bulletins
AMSAT News Service Bulletin 316.01
From AMSAT HQ KENSINGTON, MD.
DATE November 12, 2017
To All RADIO AMATEURS
BID: $ANS-316.01
AMSAT RadFxSat/Fox-1B Launch Delay – New Plan NET November 14
United Launch Alliance (ULA) announced on November 6 that the launch
of the Delta II rocket carrying RadFxSat has been delayed due to a
faulty battery on the booster. The launch is now scheduled for Tuesday,
November 14th at 09:47 UTC. NASA TV coverage begins at 09:15 UTC.
Web streaming will be available on www.nasa.gov/ntv – launches are
also often streamed at http://www.ulalaunch.com and spaceflightnow.com
Continue reading for what you can expect after the launch and how you
can help …
INTRODUCTION
RadFxSat is a partnership with Vanderbilt University ISDE and hosts
four payloads for the study of radiation effects on commercial off the
shelf components. RadFxSat features the Fox-1 style FM U/v repeater
with an uplink on 435.250 MHz (67.0 Hz CTCSS) and a downlink on
145.960 MHz. Satellite and experiment telemetry will be downlinked via
the "DUV" subaudible telemetry stream and can be decoded with the
FoxTelem software:
https://www.amsat.org/foxtelem-software-for-windows-mac-linux/ .
LAUNCH AND EARLY ORBIT PHASE (LEOP)
At this time, pre-launch Keplerian elements are not expected to be
available. However, based on the Local Time of the Ascending Node
(LTAN) of the primary payload, 13:30, stations should expect to have
their initial ascending passes starting around noon local time.
The estimated time of "First Veronica," the initial beacon after
deployment, is 12:07 UTC. Due to the tight constraints on the primary
payload deployment, the secondary payloads may be delayed slightly, so
this should be considered the soonest the transmitter will be enabled.
Orbital elements will be published as soon as they are available on
the AMSAT website. Stations in Europe, South America, and North America
should point your beams south and have FoxTelem running while awaiting
the initial post-launch Keplerian elements.
Participation in telemetry collection by as many stations in as many
parts of the world as possible is essential as AMSAT Engineering looks
for successful startup and indications of the general health and
function of the satellite as it begins to acclimate to space.
If you are capturing telemetry with FoxTelem please be sure that
"Upload to Server" is checked in your settings, and that your "Ground
Station Params" are filled in as well. You can help AMSAT and everyone
waiting to get on the air with RadFxSat tremendously by capturing
RadFxSat telemetry.