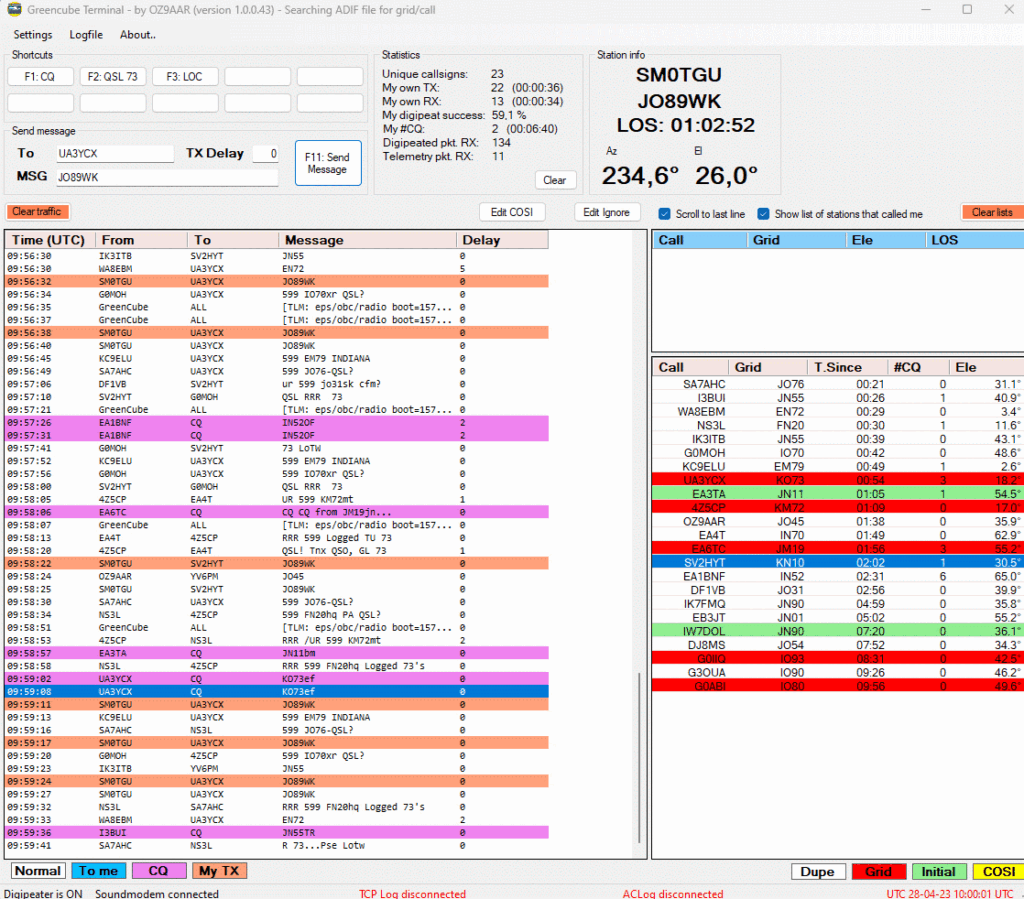 Greencube Terminal by @CarstenGrn1 Carsten Grøn / OZ9AAR is a packet terminal software for the Greencube IO-117 satellite. This software adds a couple of interesting features compared to the original terminal by Andy, UZ7HO.
Some of the feature are:
Logging to several logging software
Local ADIF search of worked stations
Integrated tracking of your own station and all active stations on the satellite
A smart way of list stations who are calling you
And many others
I highly recommend this software for working IO-117. It is updated often and full info can be found at this page.