This is a memory group file over satellite frequencies for Icom IC-9700 and CS-9700 software. Feel free to use it, change and add, make your own groups etc.
Import the memory file into CS-9700:
Note! Be sure that you not overwrite anything in your IC-9700 when cloning and/or importing the .csv file! Make a backup of your current settings!
Mark the Satellite Memory group
Right click and choose import the .csv file
The memories will now be imported to CS-9700
As CS-9700 seems to handle character set different between regions I have created two files. If one does not work, try the other one. Comma separated is working for North America.
Download the latest files from SM0TGUs Github:
IC-9700_SatFrqMemGroup.csv
IC-9700_SatFrqMemGroup_commaseparated.csv
Note! When downloading from GitHub, you download all the files in the repository as a zip file. Then you can use the file of your interest: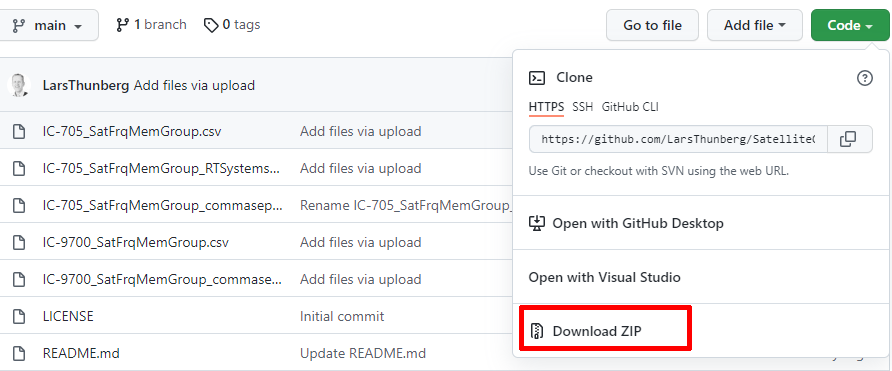 If you have any problems downloading the files from the GitHub location please contact us and the files can be sent via mail.