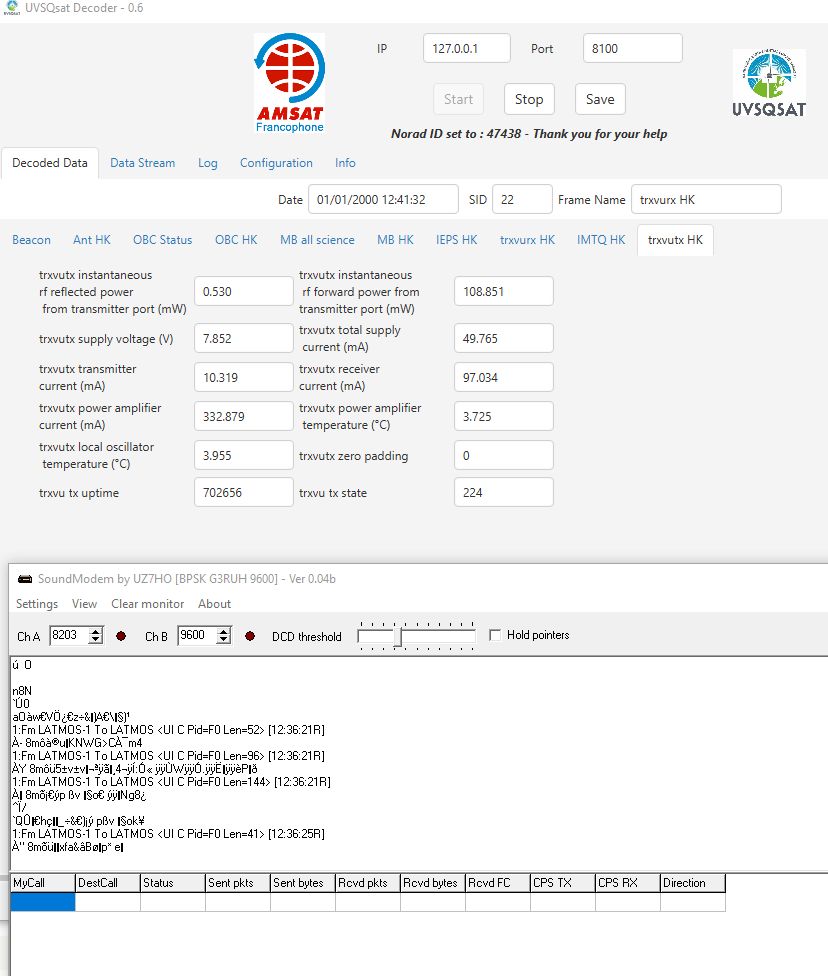 @uvsqsat telemetry 9k6 BPSK – strong signal.
I have used the following hardware and software:
RX at aprox 437.019 MHz Wide-USB
26 el UHF LFA X-Yagi (2* 13 el) from InnovAntennas.
AlfaSpid RAS az/el rotor
LNA Mini-70 from SHF Elektronik
LMR-400 coax
Airspy Mini
SDR-Console v3 with doppler correction of downlink and satellite tracking, rotor control
PstRotator for rotor control interface between SDR-Console and RAS controller
VB-Cable: virtual audio cable for piping audio from SDR Console to Soundmodem. Set to 96 kHz and 16 bit.
Soundmodem G3RUH BPSK9600 v 0.04b at mode BPSK G3RUH 9600bd. Be sure that the BPSK signal is centered "over" the signal in the spectrum.
UVSQsat Decoder v0.6. Data is beeing sent to both SatNOGS network database and MVP Telemetry server.