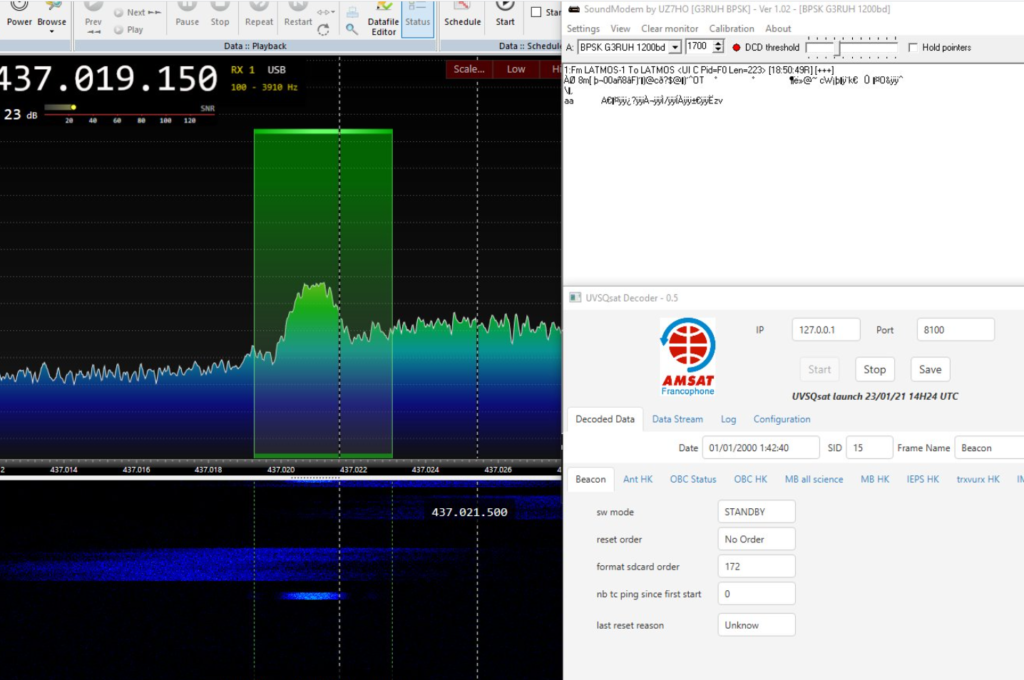 Today (2021-01-24) I have been following the launch of UVSQ-SAT from the start from SpaceX, to deploy of the satellites to be one of the lucky to be the first to receive and decode telemetry.
Congratulation to all teams behind this satellite!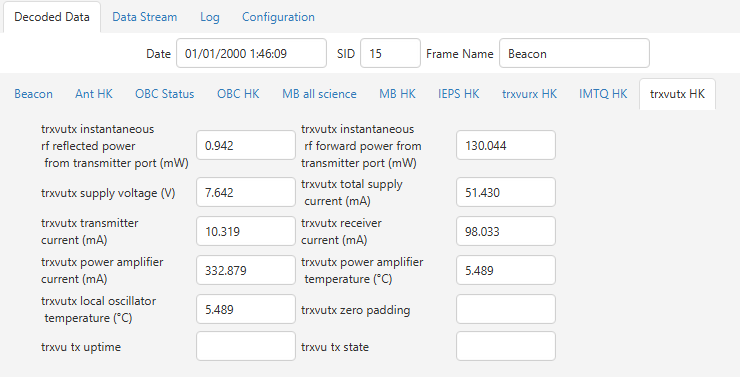 The decoded data has been sent to MVP Telemetry server: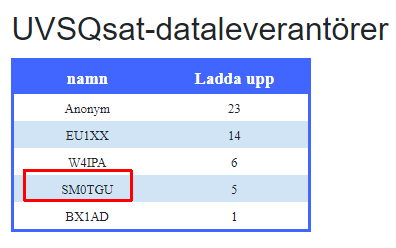 And also to SatNOGS network: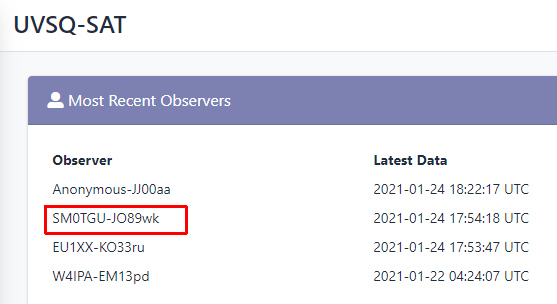 I have used the following hardware and software:
RX at aprox 437.019 MHz USB BW 3.6 kHz
26 el UHF LFA X-Yagi (2* 13 el) from InnovAntennas.
AlfaSpid RAS az/el rotor
LNA Mini-70 from SHF Elektronik
LMR-400 coax
SDRPlay RSP1a
SDR-Console v3 with doppler correction of downlink and satellite tracking, rotor control
PstRotator for rotor control interface between SDR-Console and RAS controller
VB-Cable: virtual audio cable for piping audio from SDR Console to Soundmodem. Set to 96 kHz and 16 bit.
Soundmodem G3RUH BPSK v 1.02 at mode BPSK G3RUH 1200bd. Be sure that the BPSK signal is centered "over" the signal in the spectrum.
For other settings, the picture below. Note the "Input device" – that is you virtual audio cable.
KISS Server Port is connected to UVSQsat Decoder.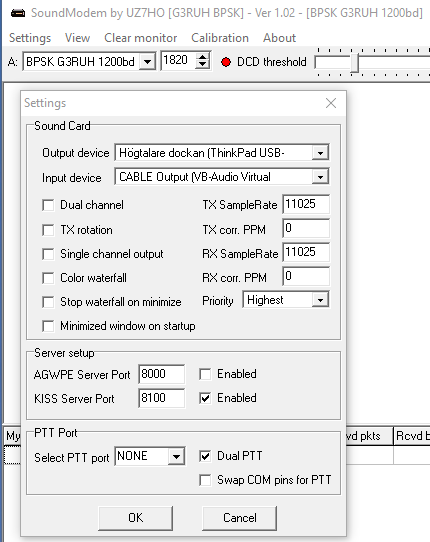 UVSQsat Decoder v0.5. Data is beeing sent to both SatNOGS netword database and MVP Telemetry server.