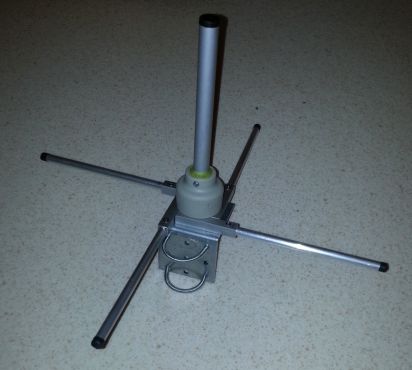 The eBay seller "stanislavpalo130" has listed this low cost 70cm GP antenna at a very low price, GPB 12.00 plus S/H. It is well designed and built. I have ordered one item and will try this setup with a low noise LNA and low loss coax cable.
På eBay finns en säljare vid namn "stanislavpalo130" som säljer prisvärda antenner av olika modeller. Den på bilden är en enkel men robust 70cm GP med N-kontakt. Jag provade att beställa en vilket kostade endast ca. 210 kr inkl. frakt. Den kommer med jordplanen lösa: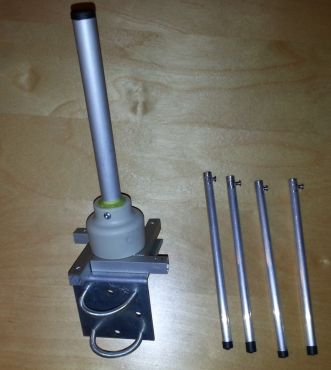 Dessa får man skruva fast själv, sen är den klar. De var dock lite svåra att skruva fast, inte så bra kvalité på skruvarna. Annars är antennen mycket välbyggd med tanke på priset. Nu ska jag testa denna setup tillsammans med en bra preamp (LNA) och en lågförlust koaxkabel. Lyssnarrapport kommer senare under hösten.