We have finally release a new web page design for AMSAT-SM. It is based on WordPress standard theme "Twenty Twenty". Many pages has been updated, modified and/or deleted to make it more simple to find what you are looking for. I hope also to make a english version very soon. The changes, in short, are the following:
New WordPress theme Twenty Twenty
"Cleaner" colours, more mobile and responsive. The latest news posts are published on the first (entry) page.

New navigation menu
Full desktop menu only displays the most popular pages.
English information visible
Extended menu available

Extended menu has less items than before
This menu is always valid in mobile view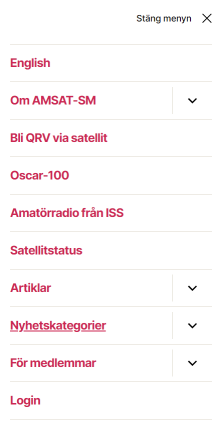 New structure for articles
We have a new structure for articles. For each type av articles we now have an archive page where the most important (prioritized) articles are listed at top, and all others in date order.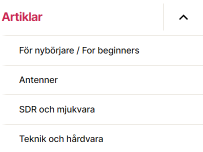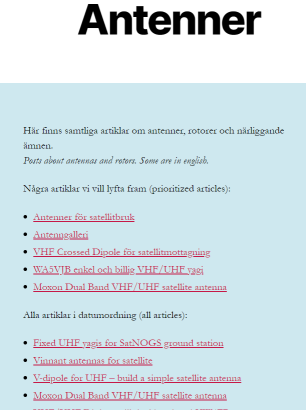 News categories
All news categories can be found in the extended menu: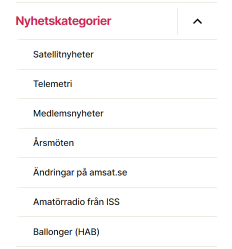 Login for members and social media links
Login for members and social media links is last in the extended menu: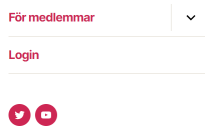 New footer widget
The new footer widget has the links for Membership, e-mail Newsletter and Contact. It also displays the latest telemetry from ham radio satellites info published on the web page.