We have done some cleanup in the articles and posts on AMSAT-SM website. The "How to…"-articles and guidelines are now under three submenus: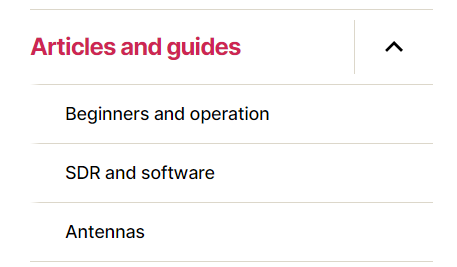 Some articles can be found under more then one submenu, for example if it covers both "Beginners" and "SDR".
In news categories you find news in different areas. Some of these posts can also be categorized as an article and also be found under "Articles and guides".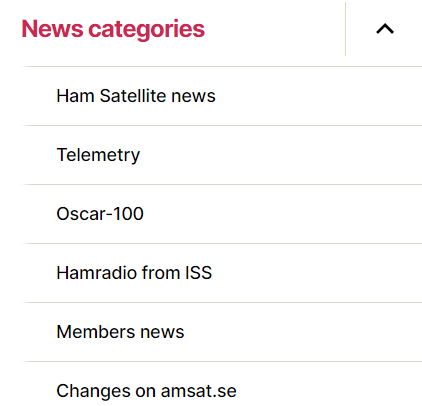 We also use tags. Let's say you read a post about IC-705. If you would like to read all posts about IC-705 then click on the tag at the bottom of the post.

Finally, you can of course search in all posts and articles.