okt 8 2015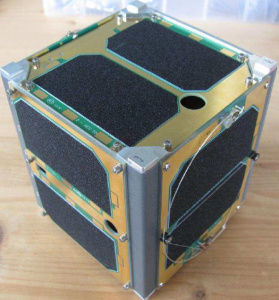 Till slut kom äntligen satelliten FoX-1A upp tillsammans med 13 andra CubeSats som "secondary payloads" på rakten med uppdragsnamnet NROL-55. Fox-1A är ett projekt som drivs av AMSAT i USA och AMSAT-SM har donerat en stor summa till detta projekt.
Frekvens som den sänder på är 145.980 MHz FM och just nu är det telemetri som sänds. Sedan kommer satelliten att fungera som FM-repeater. Den hördes under kvällen i Sverige av bla. SM7WSJ Håkan.
Satelliten går just nu som FM-repeater med upplänk på 435.180 MHz subton 67 Hz. Enligt de första rapporterna krävs det lite effekt på upplänken för att komma in.
Strax efter uppskjutningen fick även satelliten Oscar-namnet AMSAT-OSCAR-85 (AO-85). Så här skriver AMSAT-NAs koordinator för Oscar-nummer, Willian (Bill) Tynan, W3XO:
"…Since Fox-1A was properly coordinated through IARU as an Amateur Radio
satellite, has been successfully launched and its signals have been received;
I, under the authority vested in me by the AMSAT-NA President, do hereby issue
to Fox-1A the designation AMSAT-OSCAR-85, or AO-85."
Följande är de keplerelement som gäller i början (8:e oktober). De kommer inte att uppdateras på denna sida framöver utan då får de hämtas från normala kanaler. Källa för nedanstående kepler är från DK3WN.
FOX-1A
1 99991U 15281.53437500 .00015000 00000-0 15577-2 0 00007
2 99991 064.7657 291.6733 0216428 282.3758 182.7688 14.73895519000016
Här kommer lite nyttiga länkar:
Följ AMSAT-SM för fler nyheter framöver runt FOX-satelliterna!