Tekniska inlägg
Här hittar du artiklar, information och fakta om teknik runt amatörradiosatelliter.
jun 21 2020
In June 20 (2020) the CAS-6 satellite was activated. As reported by many it is only active for 1 sec in 7 sec interval. It can be seen in the beacons, both CW and GMSK.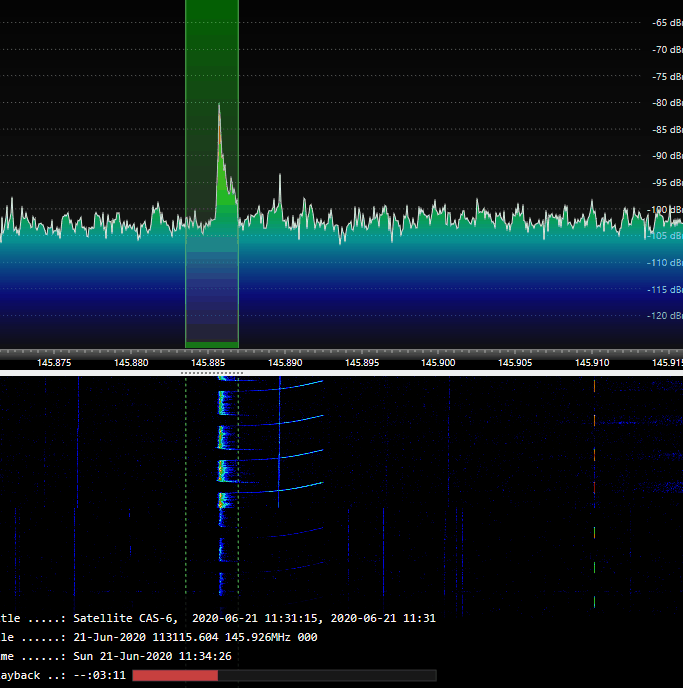 I hope this can be fixed – CAS-6 is very strong on downlink and it can be a nice ham radio satellite.
Frequencies:
• CW Telemetry Beacon: 145.910 MHz
• AX.25 4.8kbps GMSK Telemetry: 145.890 MHz
• U/V Linear Transponder Downlink: 145.925 MHz, 20 kHz bandwidth, inverted
• U/V Linear Transponder Uplink: 435.280 MHz
By sm0tgu • Satellitnyheter, Telemetri • 0